Save the Date: Demo North Summit 2024 in Luleå and Boden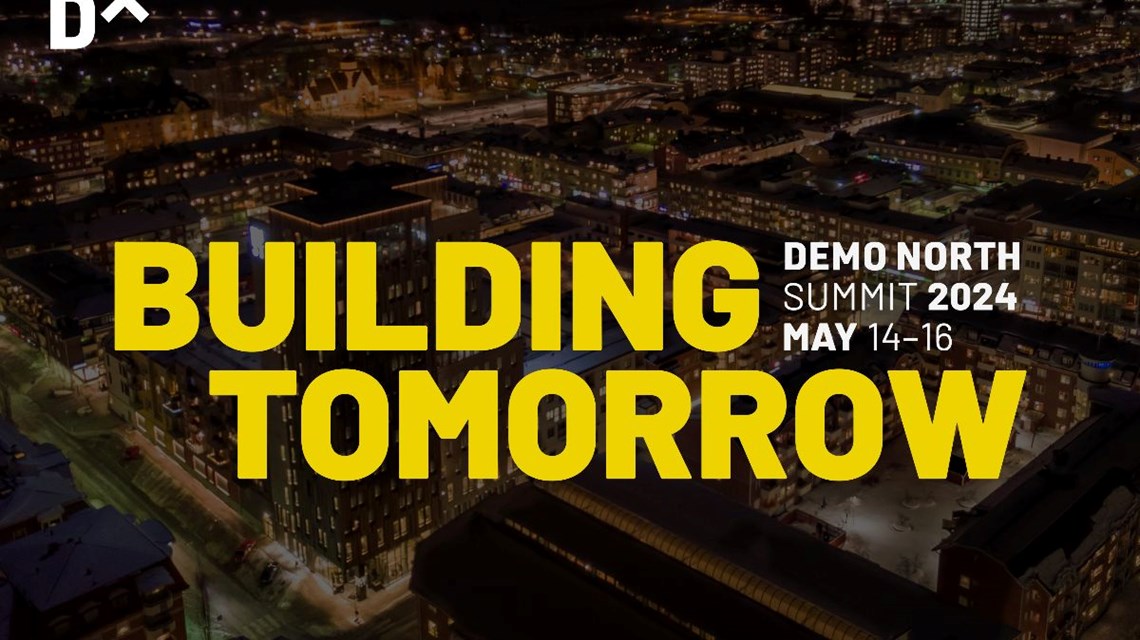 Experience the future of Northern Sweden's industries at Demo North Summit 2024. Join the international event on May 14–16, 2024, in Boden and Luleå. Explore sustainable business opportunities and connect with entrepreneurs, investors, and regional actors.
As industries of Northern Sweden undertake a tremendous shift in decarbonizing their processes, new challenges and opportunities follow in its trail. The Demo North Summit invites you to explore and become a part of the journey of building a sustainable future beyond the horizon. This international arena brings together entrepreneurs, investors, and regional actors to explore new networks and business opportunities along the value chains of the driving industries of the north, ranging from mining and energy to talent management and societal development.
Event Highlights:
Full-day conference
Technical visits
Matchmaking sessions
Networking events
Two Conferences, Double the Opportunities:
On May 13–16, 2024, Demo North Summit will be held in conjunction with Sveriges Innovationsriksdag (Sweden Innovation Summit), providing a platform where innovation meets business opportunities. These parallel conferences will showcase Northern Sweden's green industrial transition and enable participants to share best practices on topics such as industry and energy value chains, competence supply, and societal development. Attendees will also have the opportunity to network with other innovation leaders from Sweden and around the world.
Sveriges Innovationsriksdag (Sweden Innovation Summit)
Sveriges Innovationsriksdag is the annual meeting arena organized by the Swedish industry organization, Swedish Incubators & Science Parks (SISP). It brings together national and regional actors from the innovation ecosystem, including politics, business, academia, and the public sector. The summit aims to promote, strengthen, and develop innovative solutions for today's societal challenges from innovation, political, and business perspectives. This year, it will be hosted by Boden Business Park and Luleå Science Park.
Mark your calendars and save the date for this exciting event that will shape the future of Northern Sweden's industries and contribute to the global green revolution.
More information can be found here