The Arctic on the agenda during NSPA's forum in Bodø
On the 4th and 5th of November, the Northern Sparsely Populated Areas held its yearly forum in Bodø. Politicians and other actors from the northern regions of Sweden, Finland and Norway got together to discuss Arctic issues. A central question during the forum was the NSPA's role in EU Arctic policy processes. The possibility for a common OECD study for the NSPA region also constituted part of the focus.
The 2-day conference was opened by the chairman of Nordland county council, Mr. Tomas Norvoll, who welcomed the participants to Bodø.
Director of the East & North Finland European office, Mr. Kari Aalto, presented the main working areas for the NSPA and thus established a context for later presentations and discussion. Ms. Anastasia Leonenko from the Tromsø Arctic University presented the EU-study 'Strategic Assessment of Development of the Arctic'. The study deals with challenges and opportunities in the Arctic, and its findings and recommendations conform to a large extent to the interests of the NSPA regions.
Mr. Trond Haukanes, director of the North Norway European office, emphasized the importance of well-functioning infrastructure in order to connect the NSPA to the rest of Europe. Toward the end of the day, Mr. Mikael Janson from the North Sweden European office moderated a discussion between forum participants regarding the role of the NSPA in the Arctic discussion.
The potential OECD territorial study of the 14 NSPA regions constituted the second focus point for the forum. The study could prove a useful tool for the continued regional development cooperation as well as provide a foundation for the NSPA in future EU negotiations for the next program period.
Ms. Kerstin Brandelius, director of the Mid Sweden European Office, gave a summary of the proposal from OECD. Mr. Fredrik Gunnarsson and Ms. Anna Nordin from the Västerbotten regional administration presented their views on the opportunities provided by an OECD territorial review.
Mr. Jan Edøy from the Norwegian Mission to the EU brought in the Norwegian national perspective on EU regional policy, and provided some perspectives on the outline for the OECD study. In cooperation with Mr. Lars Wikman from the North Sweden office, Mr. Janson held a presentation on the NSPA as a smart region, and discussed what needs to be done to secure continued prosperous cooperation with the EU.
The forum was concluded with a general discussion wherein the participants provided constructive feedback to the Brussels offices regarding the NSPA's future work areas.
Download the presentations using the links below:
Introduction slide, Kari Aalto, East and North Finland
Kari Aalto, East & North Finland
Trond Haukanes, North Norway
Kerstin Brandelius, Mid Sweden
Anastasia Leonenko, UiT the Arctic University of Norway
Introduction slide, Kari Aalto, East and North Finland
Kari Aalto, East & North Finland
Kerstin Brandelius, Mid Sweden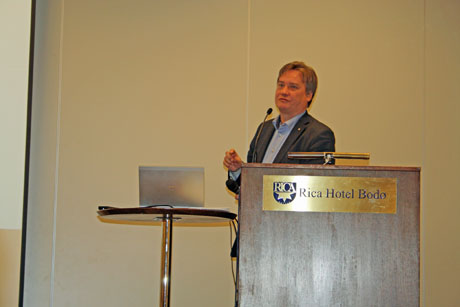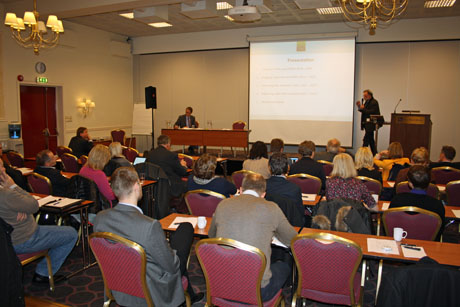 /Erica Rönnqvist & Ludvig Cronqvist