New activities launched at the railways sections in Northern Sweden
The North Bothnia Line (NBB) and the New East-Coast Line (NOKB), both part of the Bothnian Corridor, have launched new activities to highlight their importance in view of the national plan for transportation which will be published next year.
The Swedish Transport Administration has developed its work with the Swedish National Plan for Transport for the period 2018-2029. The Swedish government will make decision on the guidelines for a new national plan for transportation next year. The Swedish Transport Administration has hold several dialogue meetings in Sweden for discussions with stakeholders.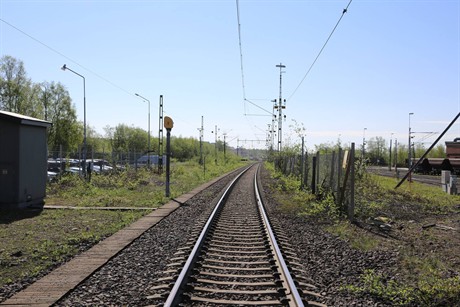 The support for NBB has been overwhelming at the northern dialogue meeting and the need of a dubble-track railway system which will connect the northern part of Sweden with the southern part. Thus the Norrobtniabanegruppen has launched a campaign at Facebook in order to reach the public. The core of the campaign is the possibility to "buy" a ticket which will be a vote for the campaign to build the NBB. The result of the campaign with the name list will be submitted to the Swedish Transport Administration. 
The New East Coast Line has assigned the former ministers of infrastructure, Catharina Elmsäter-Svärd and Ulrica Messing to prepare a report on construction of housing along the East Coast Line. According to the Swedish National Board of Housing, Building and Planning approximately 705 000 new residences will be required until 2025. Better communications will create new requisite for the new residence planning. Accordingly, double track will be important to create new residences.
Background - Bottlenecks on the Bothnian corridor 
The North Bothnia Line - A new railway between Umeå and Luleå
Bottleneck: In order to create a robust system (redundancy) with fast (half of the traveling time) and effective (high capacity) communication, a coastal railway is necessary on the entire section between Umeå and Luleå. Even if new meeting stations are built on this section of the railway line in Northern Sweden - at costs equivalent to the building of an entirely new railway section along the coast -  there will not be any significant improvement of capacity, redundancy or traveling times. 
The New East Coast Line - Double track on Gävle-Sundsvall-Härnösand
Capacity problem: Today, 10 stations between Gävle and Sundsvall are planned and financed to improve the railway capacity for up to 10 more trains each day. This will however not have any positive effects on traveling time. The higher capacity with 10 trains each day will not be enough. A double track will decrease the traveling time by half and will have the capacity of four times much traffic as a single track.
Participate at the Campaign from the North Bothnia Line
Read the press release on the new assignment at the New East Coast Line
For more information, please contact;
Mona Mansour, Senior Adviser in European Affairs, E-mail: mona.mansour@northsweden.eu
/Sanna Schumacher