EU's commissioner for health paid Umeå a visit
EU's commissioner of health and food safety, Vytenis Andriukaiti, visited Umeå Monday September 9th to meet with representatives of Region Västerbotten. Politicians and officials from all over the region were there to discuss issues within health- and healthcare as well as public health. - We should do more to increase the populations health. If we agree on measures and implement them together, we can increase the mental, physical and social health within the whole union, said Vytenis during his visit.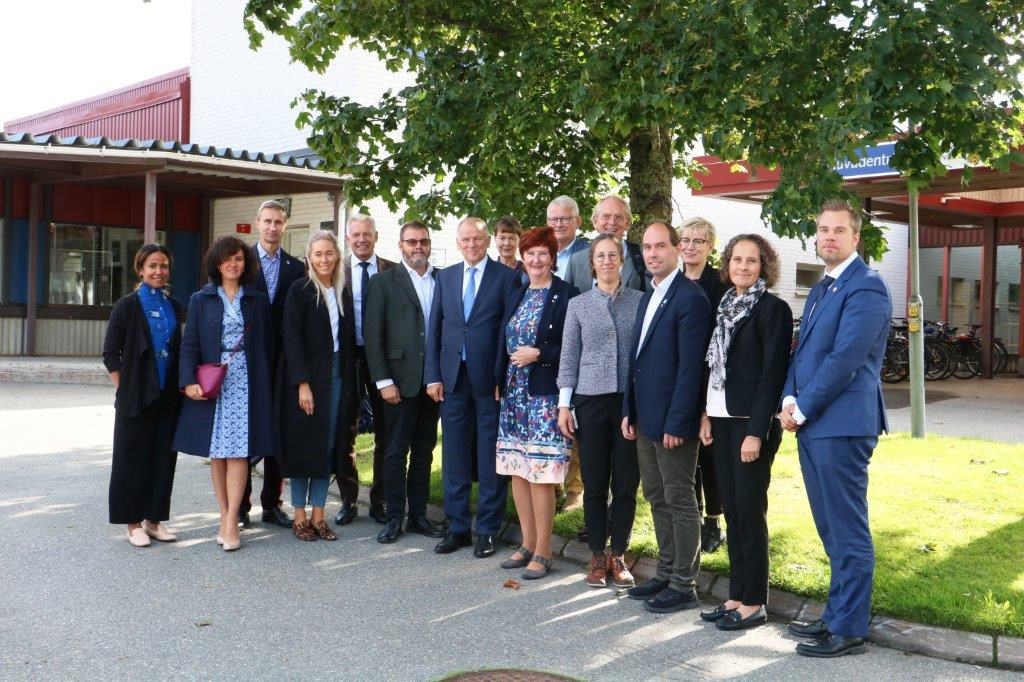 Vytenis Andriukaitis has been the health commissioner for the EU since 2014 and was before then health minister of Lithuania. Andriukaitis has previous experience of health and healthcare issues because of this work as an orderly, nurse, surgeon and finally cardiologist. During his visit in Umeå he got to learn more about the Rural medicine center, distance covering solutions, and a research presentation on how the public health can be affected by climate change.
The commissioner believes that health and healthcare issues are important issues for all citizens and through different distance-based solutions and telehealth we can create safety and access for rural areas. Further, Andriukaiti believes that health and healthcare are national issues, and that responsibility fall on each nation, but at the same time he seems the need of an increase in cooperation between the nations. Through cross-border cooperation one can collectively create better health care. For example, through sharing patient data between nations it is possible to counteract that problems are only discussed locally. He assesses that the EU has a need for bigger space of cooperation. He is convinced that the union needs common strategies and concrete solutions to improve public health.
Acting together
Andriukaitis also shares about a directive on citizens right to healthcare in a different country and that we have a possibility to act together when it comes to contagions and plagues. He hopes that health and healthcare collected date from the whole union can contribute to the studies that can give an overview of problems on what development gives the biggest effect. A development he means will be positive for centers and periphery.
-When we know that the problems look like we can also place evidence-based solutions and more effectively mitigate bad health. Together we can find the tools be able to keep health all our lives, says Andriukaitis.
Market powers effect how we live our lives today and make of purchase things that does not make us healthy, which is hard to handle on a local or national level. He says that we already know about the health risks with sugar, alcohol, tobacco, salt and trans fats and the industrially made food and fast food that risks our heath is marketed and sold on the global market. To invest in locally produces food is good, but is not enough on a global market with aggressive marketing
Andriukaiti believes that the responsibility is shared between the European union and the member states, regions, and municipality. To improve it we need more cooperation, power and courage, and long-term strategies.
- If we make sure there is good food to process and lower the accessibility to tobacco and alcohol, we can decrease cancer, heart disease, obesity, psychological problems, and excess weight. Then we get Europeans who feel better says Andriukaitis.
He also believes that we need to aim higher, when its only a few percent within health and healthcare that goes to preventative work.
Source: Region Västerbotten
Vytenis Andriukaitis. Photo: Linn