Europaforum Northern Sweden's position paper on EU's updated Arctic policy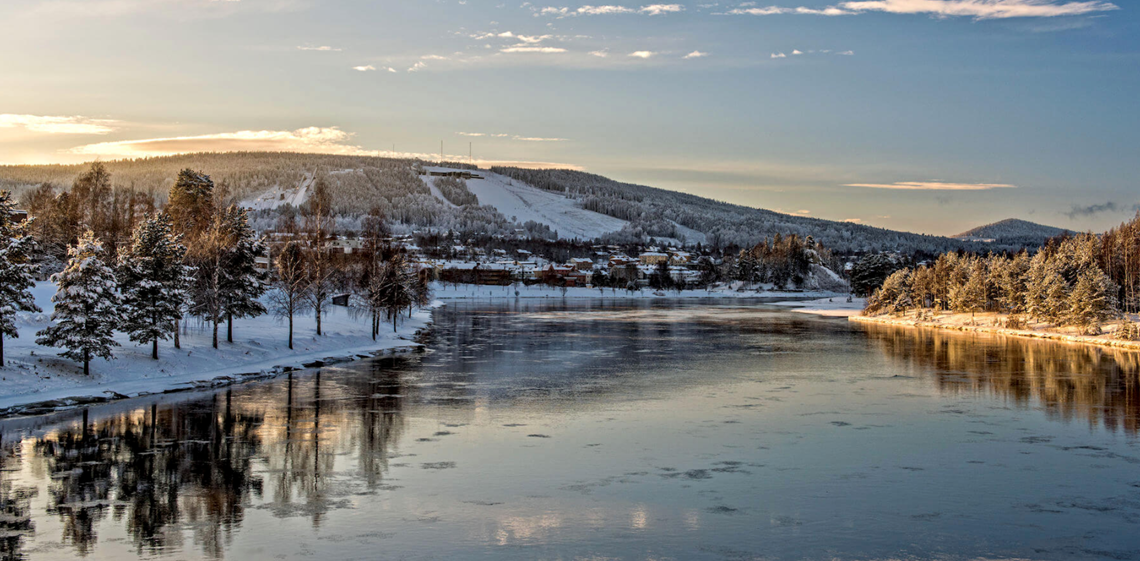 The political network Europaforum Northern Sweden has adopted a position paper on the EU's new Arctic policy launched on October the 13th 2021. Europaforum Northern Sweden welcomes the policy but underlines that the Arctic needs to be embraced by the EU in a greater holistic manner than the new policy manages to deliver.
On October 13th, the European Commission and the European External Action Service (EEAS) launched a new integrated Arctic policy after years of consultations with various actors. North Sweden has had a good dialogue with the EU via the networks Europaforum Northern Sweden (EFNS) ad Northern Sparsely Populated Areas (NSPA). 
EFNS is a network of politicians on local and regional level from the four northernmost regions in Sweden; Norrbotten, Västerbotten, Jämtland Härjedalen och Västernorrland, aimed to analyze EU policies and discuss how they affect Northern Sweden. On the 10-12 November the network had a meeting in Brussels in connection with the EU Arctic Forum which they attended. On the last day of their meeting, after a fruitful dialogue with EU´s Arctic Ambassador Michel Mann, EFNS adopted a position paper that welcomes the EU Arctic policy, but underlines some things that are missing. 
In summary, the EFNS welcomes;  
The recognition of the Nothern 

 

Sparsely Populated Areas (NSPA) network as an important dialogue partner,

 

That the EU has adopted a broader perspective on Arctic challenges, as the northern territories faces a wide range of complex challenges,

 

The TEN-T corridor extensions to improve transport connectivity in the European

 

Arctic and beyond,

 

The EU commitment to address digital imbalances in the sparsely populated 

northern regions

 

EU's willingness to invest in the future of people living in the Arctic

 and to promote sustainable use of natural resources to contribute to the European Green Deal.

 
However, EFNS also underlines that; 
The Arctic needs to be embraced by the EU in a greater holistic manner than the new policy manages to deliver,

 

The policy has a narrow approach that captures the EU contribution to polar and climate research but overlooks the wider scope on research linked closer to regional development

 
The new EU instruments for digital and green transition launched through the Next Generation EU must be better adapted to the territorial conditions of the Arctic regions to have a meaningful impact

,

 

Additional financial possibilities such as Invest EU, needs to be explored further.

 
In the light of this, EFNS welcomes the new EU Arctic policy and looks forward to a continued and deepened dialogue with the EU on how to implement the policy together, raise awareness and build a peaceful, prosperous, connected, and attractive Arctic. 
Read the full position here. 
Read the position on the revision of the EU Arctic policy from November 2020 here. 
Read more about the Arctic policy and North of Sweden here.
Read more about EFNS here.  
Read the European Commission's and EEAS's joint communication here. 
/Maria Boström