New East Coast Line in high-level meeting with the Scandinavian-Mediterranean Corridor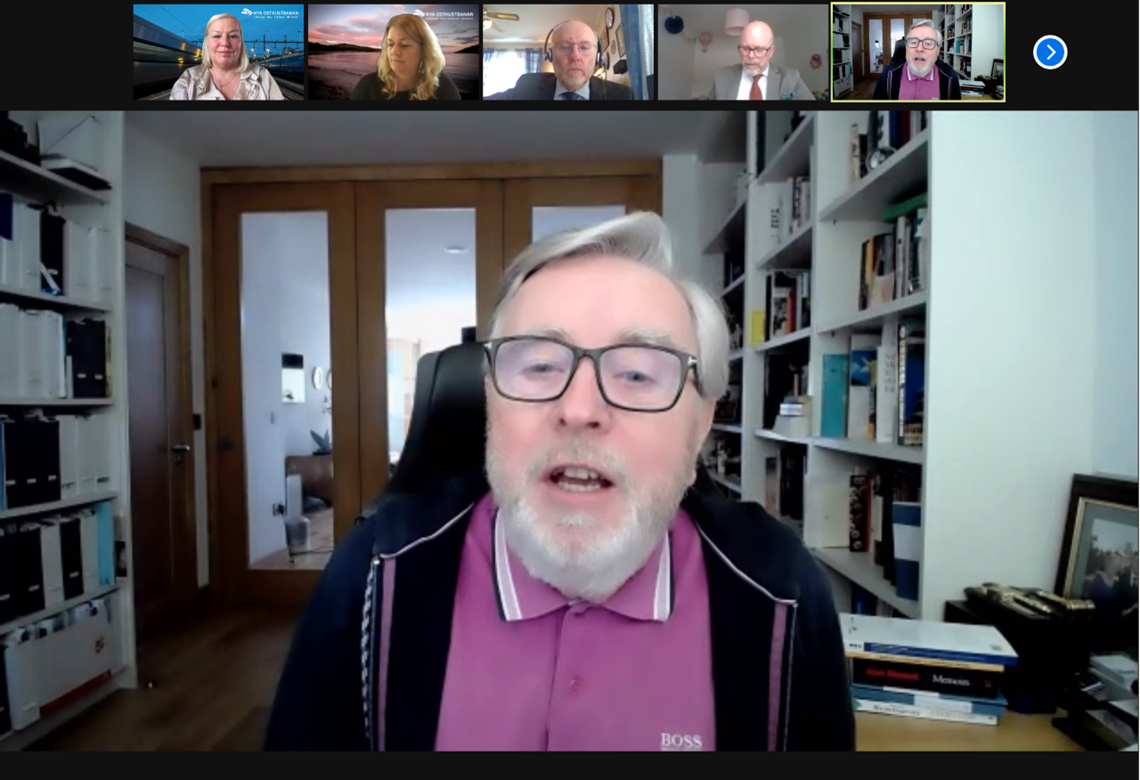 On March 2, the management of the New East Coast Line met with the coordinator of the EU's Scandinavian-Mediterranean Corridor, Pat Cox, regarding the shortcomings along the current railway in northern Sweden. They also discussed the possibilities of what the extension of a double-track would mean, both on a national level, but also on an EU-level.
Before the extension of the EU's high-priority core network, The Scandinavian-Mediterranean Corridor (ScanMed) and North Sweden European Office arranged a meeting between the coordinator of the ScanMed corridor, Pat Cox, and the management of The New East Coast Line. With its 270 km long single track between Gävle and Härnösand, The New East Coast Line is a bottleneck in the ScanMed corridor, and as such, it is of the highest priority on an EU-level to address.  
 In addition to Pat Cox, Glenn Nordland, chairman of The New East Coast Line participated in the meeting along with Jan Lahenkorva, regional council from Gävleborg region, Ingela Bendrot, vice president of The New East Coast Line, Henrik Fuchs, infrastructure strategist in the Västernorrland region, Lotta Rönström from North Sweden European Office and Martin Zeitler, advisor to the ScanMed corridor coordinator, Pat Cox also participated in the meeting.  
 Big investments in the north need better infrastructure 
 The meeting began with a presentation of the New East Coast Line, where both restrictions and opportunities were presented with a special focus on the new industrialization in the north of Sweden where the Swedish Transport Administration anticipates an increased flow of goods, both in terms of freight and passenger traffic along the Bothnian corridor in the future. The following discussion was about the national infrastructure planning and the importance of an EU perspective. The whole ScanMed corridor is supposed to be finished by 2030 and there is a need for both investment in infrastructure and to take the climate aspect into account. The possibility of co-financing from the EU, through the Connecting Europe Facility (CEF) was also discussed, where a new call for proposals is likely to open in the spring.  
The Trans-European Transport Network was also touched upon, where an open consultation has recently been initiated. The New East Coast Line will, through the cooperation with The Bothnian Corridor, make a contribution to highlight important adjustments in the regulation that are needed for an effective and competitive European Transport network. 
/ Lotta Rönström