Europaforum Northern Sweden's views on LULUCF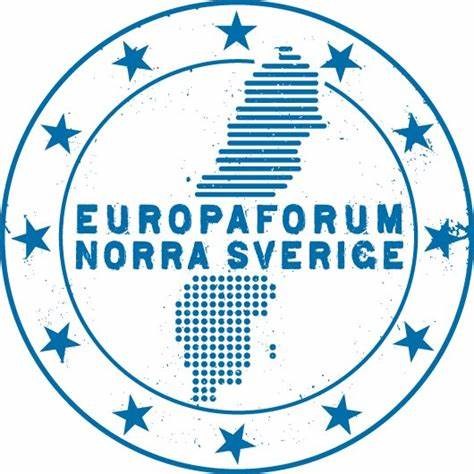 Europaforum Northern Sweden (EFNS) takes a stand on the European Commission's proposal for a revised regulation on land use, land use change and forestry (LULUCF) in a new position paper. EFNS highlights that incorrect conclusions about deforestation that the European Commission is leaning on must not shape the EU's climate and energy policy!
Europaforum Northern Sweden (EFNS) is a network for politicians at local and regional level from Norrbotten, Västerbotten, Jämtland Härjedalen and Västernorrland. EFNS serves as a knowledge platform and meeting place where EU policies can be analysed and discussed in areas which concerns northern Sweden. The purpose of EFNS is to ensure that northern Sweden's interests are safeguarded, both on the European stage and in relation to the national level in matters with a clear European perspective. 
EFNS' standpoints 
Through the EU's growth strategy, the European Green Deal, the European Commission sets the goal of making Europe the first climate-neutral continent by 2050. To achieve this goal, the European Commission has proposed new legislative proposals to reduce emissions by 55% by 2030 under the "Fit for 55" climate package. One proposal from the European Commission concerns a revision of LULUCF legislation on land use, land use change and forestry. 
Europaforum Norra Sverige is behind the EU's goal of becoming climate neutral by 2050 and realizes that strong action is needed to achieve this. EFNS supports high-level commitment within the framework of LULUCF, which they consider to be a necessary tool for reducing climate impact. However, there are certain points in the proposal where EFNS specifically highlights its views in its position adopted on March 25: 
- Incorrect conclusions on deforestation must not shape the EU's climate and energy policy. EFNS underlines the importance of responding to accurate research results in climate work and demands that references to incorrect results in initiatives and proposals linked to forests stops. 
-Swedish forestry shows that it is possible to increase the carbon sequestration in the forest through active forestry. EFNS stresses that it is the active management, and use of forests that hav led to increased carbon sequestration in Sweden. 
- The substitution effect of forestry products and other land-based products must not be ignored. EFNS strongly opposes that the European Commission's proposal for a revised LULUCF regulation  primarily focuses on forests as a carbon sink, not taking into account the role of forests in providing sustainable renewable raw materials to replace fossil alternatives. 
- The proposed increased carbon sink target risks a sharp reduction in harvested forest areas, thus slowing down climate work and the development of the forest bioeconomy. EFNS considers that the increased levels of ambition by 2030 should be at a level consistent with the Member States' domestic climate policy framework and allow for the development of a bioeconomy in all Member States. 
- Raw material imports of uncertain origin must be avoided. EFNS considers that the levels of ambition in the LULUCF sector must not result in raw materials of uncertain origin or worse climate performance being imported from outside the EU. 
- A common land sector risks continued high emissions from agriculture. EFNS believes that extending the LULUCF regulation to a common sector for agriculture and forestry entails a risk that the pressure to reduce emissions in the agricultural sector will decrease and that countries with forests will have to "compensate" for agricultural emissions. 
- EFNS considers that the LULUCF regulation should not be extended to monitoring and reporting in other policy areas governed by other legislation. Such reporting should remain within legislation governing biodiversity, not within legislation on carbon flows.  
Read EFNS' position on LULUCF here.